Sandman Sound are your Sound System Upgrade and Refinement Specialists
With today's sophisticated technology in Sound Systems for public, church, school and corporate facilities, Sandman Sound has the capacity to either implement completely new cabling and equipment, and/or upgrade your existing system, to heighten its effectiveness and clarity of reach within the designated space or areas (either indoors or out).
Sandman Sound in Melbourne is regularly called-upon by churches and most especially where there are complexities surrounding the building's construction type, shape, historical features and unique requirements. Here, we excel in nutting out the issues and find specific and sometimes unconventional solutions, so that the sound system quality is maximised and genuinely fit-for-purpose.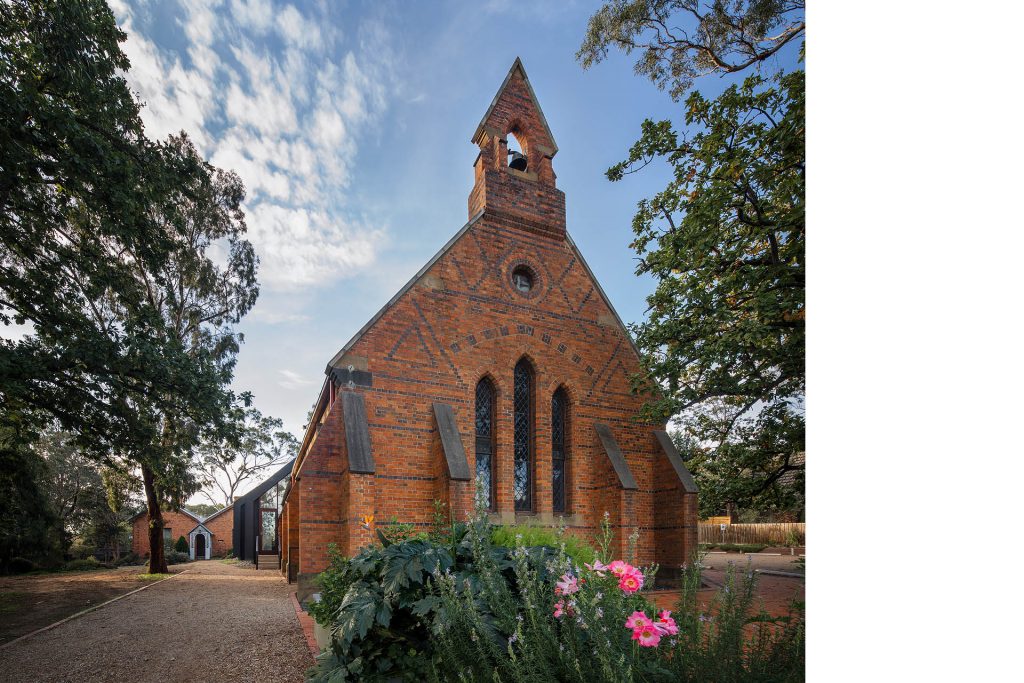 Case Study: St Margaret's Anglican Church, Eltham
We recently completed a Sound System Upgrade and Technical Refinements Project for St Margaret's Anglican Church in Eltham. The church offers its buildings for hire for weddings, conferences, art shows, corporate functions and seminars, in addition to its own regular church services and gatherings. We were to, firstly, undertake a problem-solving assessment of the in-house sound projection and quality issues. As a result, we recommended and proceeded to install four new wireless microphones, fix and re-angle the existing speaker layout, reconfigure the mixer and set up a plug-and-go mixer plate. Sandman Sound also installed new speakers in the adjoining mud brick hall, created tamper-proof rack housing for the master mixer plate (to prevent the core system being altered by outside parties), and recycled the former church wireless microphones for use in the Church hall.
Our client was delighted with the upgrades and improvements and gave us a glowing testimonial, as follows:
"Sandman Sound quickly demonstrated their technical expertise and very competent ability to understand the complexities of our sound system for our actual church and hall buildings. Whilst we had had other technicians from other companies make attempts to upgrade and properly activate our system, these proved to be ineffective in relation to the buildings themselves. Simon, from Sandman Sound, delved into it fully and enlightened us with his knowledge about the spectrums. He then distilled his explanation into language we could understand, and he did it extremely well. His down-to-earth and humorous approach to the issue, coupled with his obvious efficiency and pride in his work, resulted in his coming up with the right solution to ensure our sound system now functions to its true capacity. Sandman Sound is a company that has the ability to converse clearly, without the jargon, and we really appreciated their prompt attention to detail and excellence in service delivery."
John Winkett KSJ, St Margaret's Anglican Church, Eltham.
At Sandman Sound, our experience and knowledge are backed by our reputation for thinking outside the box, so that the facilities and equipment, in any type of building, make all the right noises at all the right times –
and especially when it matters most!