The Sandman Sound team are regularly called upon to design sound system plans to cover both indoor and outdoor announcements, music and general audio and this can present challenges when a sporting complex is spread over an array of areas. Our focus is on excellence in customer service, and particularly when it comes to supplying and installing the right equipment to suit your sporting venue sound requirements.
You can rely on us to fully assess your needs, work within your budget, and deliver the results that will ensure your new sound equipment is efficient and fit-for-purpose.
We'll even provide training for your designated staff so that they can operate your new sound system and ensure you can make the most of its capabilities onsite.
KEYSBOROUGH BOWLS CLUB CASE STUDY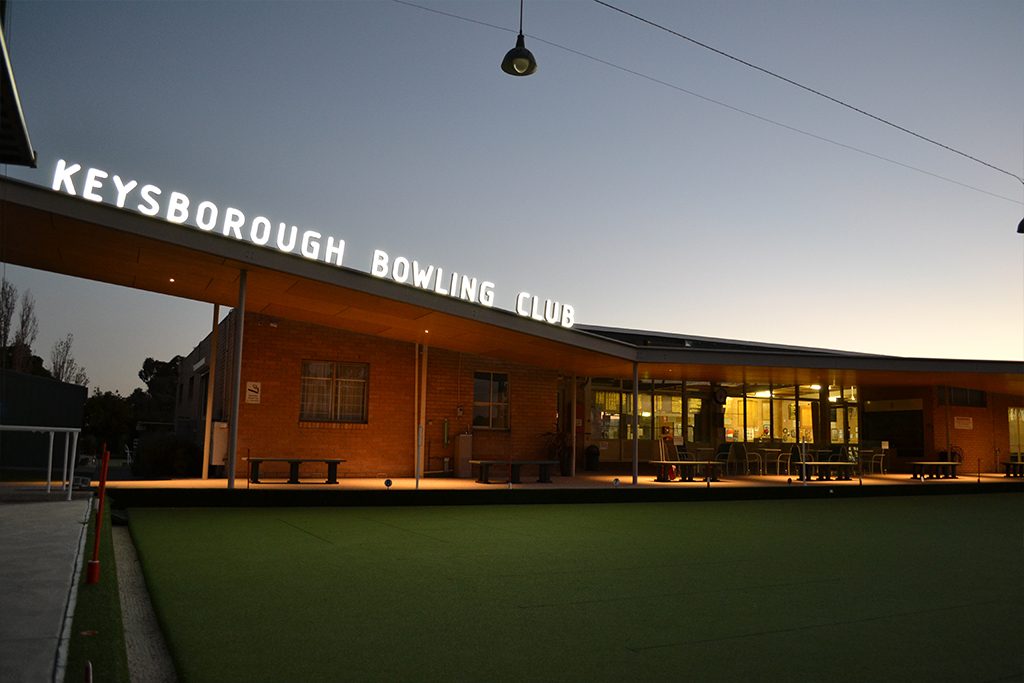 Recently we were contacted by Keysborough Bowls Club. They required sound and PA equipment that would be budget-friendly, and provide clear announcements across their outdoor greens, under verandah spaces and indoors as well. With tournaments, practice sessions and ad-hoc opening hours, we were able to liaise with the management committee members to complete all works at amenable times so as not to disrupt play or training times. New speakers were suggested and there was considerable rewiring to be done in an ageing building.
Because the Keysborough Bowls Club holds Corporate Bowling Events, Pennant Competitions and Catered Social Functions, the new sound system equipment had to be of good quality, easy to operate and also suited to Melbourne's fickle weather conditions. With the main hall being available for hire to the public, a reliable and clear sound system was also imperative. We assessed the building, presented a number of options and we're delighted to have received a glowing testimonial from them as a result:
"Sandman Sound are very professional and very reliable. The excellent, inside/outside sound system we now have at Keysborough Bowls Club is of good quality and it definitely suits our members' needs for daily activities and competitions. Simon shared his expert and honest advice with us readily, and we were delighted to find an audio system to suit our budget as well. The Sandman Sound team are very friendly and easy to work with, and we highly recommend their services to others."
Sue Jones, Keysborough Bowls Club (2019)